A pain-relieving, muscle-relaxing must-have for those who have sore muscles almost every day
Introducing our best ever
pain-relief formula

[Pain Relief #1]
[Pain Relief #1] helps your body recover sooner and let you wake up with a fresh start the following morning!
Why do we need to use
pain creams

as we age?
Our body's ability to recover from fatigue and pain at 25 is not the same as the one we have at 45 and up. That's just the reality of aging. Our once efficient bodies now start requiring more fuel, more nutrients, and more sleep to get back to 100%, and it's not something all of us can afford to give especially if we're working a 9 to 5.
As we age, the signs of fatigue and weariness start to appear:
Sore arms and feet
Muscle cramps
Increased tendency for bruising and injury
Chronic pain in the neck, shoulder, and back areas
Frequent headaches
Waking up tired and sore
[Pain Relief #1] helps your body recover sooner and let you wake up with a fresh start the following morning!
The best
Pain Cream

for your sore body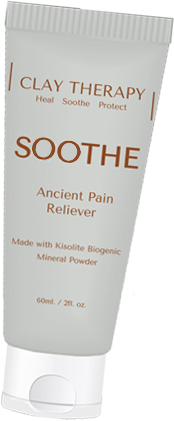 So, what makes [Pain Relief #1] the best among the competition? The answer is simple: Our formula is based on what works according to the latest studies. Our ingredients are not just your typical pain cream ingredients; they're among the best based on what recent research states.
There are just too many pain creams on the market that are either rehashed versions of older, outdated formulas or products that try too hard to innovate with ingredients that are either poorly researched or just unheard of.
We care about our customers, so we made sure to make sure that our product is not just perfect for those with regular body pains and aches, but also comes with a formula based on recent literature.
Here are some of the key ingredients found in [Pain Relief #1]:
Why our customers switched to

[Pain Relief #1]
Rosemary and Menthol:

A study on 105 patients with varying severity of pain showed significant improvements after applying a rosemary and menthol based cream. The scientists concluded that these two ingredients in cream form can help alleviate both severity and frequency of muscle pain.

Menthol also has that soothing and cooling effect that helps clear the sinuses, which could be the cause of headaches. 


Eucalyptus and Mint:

Studies show that a cream using both eucalyptus and mint as the key ingredients can increase blood flow, skin warmth, and can last up to 45 minutes upon application.

Eucalyptus also has antimicrobial and anti-inflammatory properties, which means it can both help detox the skin as well as provide relief with regards to joint pain.

Kisameet Clay:

This is the ingredient that rounds up the entire formula and what we believe separates us from the competition. Kisameet clay has been cited for its bacterial diversity.

You may ask "What has bacteria have to do with the benefits of [Pain Relief #1]?"

[Pain Relief #1] by itself is an effective pain-cream, but it also offers more than just regular soothing and warmth. The addition of Kisameet Clay allows it to have some antimicrobial property, which is great for skin health and "detox" purposes.
Don't click away! You can choose to avail of our exclusive and buyers-only anti-inflammatory and pain-relieving cookbook absolutely free, but only if you stay on this page.
Our exclusive customers-only [pain-free cookbook] contains some of the best recipes for those who want to lower inflammation, increase muscle recovery, and improve symptoms of joint pains through diet and healthy eating.
In this ebook, you will find:
Quick and easy anti-inflammatory recipes
A variety of options for breakfast, lunch, dinner, and snacks in-between
Recipes that make use of everyday ingredients you can find in the produce section
Here's What Everyone Else Is Saying
Manufactured in an FDA Approved facility
Frequently Asked Questions
Q: What are the ingredients in Pain Relief #1?
Q: Who is the Pain Relief #1 supplement designed for?
Our Pain Relief #1 was designed for those who often find themselves worn out with a lot of aches and muscle pain. The ingredients found in Pain Relief #1 were all included with pain relief and relaxation in mind. Athletes, professionals in the field, or cubicle workers will find Pain Relief #1 to be an integral part of their daily self-care routine, especially when they're in need of muscle pain relief.
Q: Is [Pain Relief #1] safe for my skin?
The ingredients used in [Pain Relief #1] are all sourced naturally to lower the risks of allergies and irritations. However, each person's skin is different and you may have an allergic response to one or two of the ingredients used in [Pain Relief #1]. If you notice symptoms of allergies or effects that aren't expected of a pain cream, immediately stop using and seek medical attention.
Q: How do I take Pain Relief #1?
Suggested Use: Apply thinly and evenly to affected areas up to 3 or 4 times per day. Rub and/or massage into skin until the preparation disappears. For external use only.
Pregnant or nursing mothers, children under 18, and individuals with a known medical condition should consult a physician before using this. Breastfeeding women: Do not apply on or near the nipple.
Q: Do you have a money-back guarantee for [Pain Relief #1]?
Even though this is a rare case, if for whatever reason you are not satisfied with this product, you will have a 100% money back guarantee for the next 60 days. We will even let you keep the product. Simply contact our customer service team and they will process your refund so long as it's within the 60-day purchase period.
Q: How long will this offer last?
The sheer popularity of [Pain Relief #1] means we're not sure if we can keep our supplies stocked for new customers. So, if you're seeing this now, it means we still have some left. However, if you click away or hesitate purchasing today, we can't guarantee you'll get our product. We therefore recommend you avail of our limited time offer right now before you miss out on a life-changing product.