Do Not Hit The Back Button As It Can Cause Multiple Charges On Your Card
 An Urgent Warning For New Joint Complex 4000 Members: 
Why A Vitamin D Deficiency Is Absolutely RAMPANT Among Joint Pain Sufferers
And How You Can Use Just 1 Little Drop Of This New "Liquid Sunshine Elixir" To Get Even MORE Results While Feeling More Youthful, Pain Free, And Energized Even FASTER.
As you know, Joint Complex 4000 was created to help you heal your joints using the The Miraculous Healing Powers Of The World's Most Rare And Exotic Sea Minerals.
And while even the most agonizing joint pain sufferers can experience amazing results with Joint Complex alone…
How would you like to get even MORE results in less time?
Than I have something amazing to share with you.
The Joint Complex 4000 Liquid Energy Booster…
This little "god-send in a bottle" is so powerful that Just 1 Little Drop Of This "Liquid Sunshine Elixir" a day can help you get even MORE results while helping you feel more youthful, pain free and more energized than ever...even FASTER. 
And that's exactly why it's the prefect companion to your original purchase.
It was specficially formulated to be the most absorbable and potent form of one of the human body's most important chemical compunds that MUST be at optimal levels in order for you to live a youthful, pain free and energized life without limits.
Vitamin D3.
You See Right Now At This Very Moment Your Body Is CRAVING Vitman D3 because when You're At Your Optimal Levels:
You're bursting full of energy feeling completely alive again and easily able to conquer each day while having energy left over to enjoy your favortie activities.
Your joints feel more lubricated and free to move about without aches,pains, and stiffness
Your mood is effortlessly more happy, calm, and relaxed feeling
Your Brain feels more youthful and remembers things easier
Your Immune system is healthier and better prepared to fight off sickness and disease so you're always at your best for your family and loved ones
Your bones are stronger helping prevent fractures and osteoporosis
When it comes to your body's vitamin D levels, you don't want them to be even at the "average" level.
You want them at the "optimal" level.
Unfortunately, It's estimated that over 95 percent of US senior citizens may be deficient in vitamin D3.
You see, as you age your body naturally absorbs less and less Vitamin D3 that you would normally get from the sun…
So even if you are in the sun everyday your body is still starving for the natural healing effects of Vitamin D3 even if you don't realize it.
When You're Deficent In Vitamin D3 Like The Majority Of Joint Pain Sufferers:
You feel lethargic causing you to slog through each day accomplishing less yet feeling so run down and beat up
Your movement is restricted because of how achey, painful, and stiff your joints constantly feel
Your Brain is foggy as you struggle to remember even the most recent things
Your Immune system is and more prone to disease, sickness, and even early death
Your bones are weakened, frail, and brittle causing you to feel achey bone pain while dramatically raising your chances of bone fractures and bone diseases like osteoporosis.
You're easily agitated because your constantly feeling anxious and stressed
The Problem With Other Vitamin D3 Supplements Is They Don't Get Absorbed Properly. That's Why Taking It In A Highly Concentrated, Pure Liquid Form Can Be Far More Potent And Thus Effective.
You DON'T have to decide right now. Experience The Joint Complex 4000 Liquid Energy Booster for 60 full days, on me and see the results you desire, or you pay nothing! Simply return the bottles – even if they're empty – and I'll give you a complete refund. You have nothing to lose except your joint pain.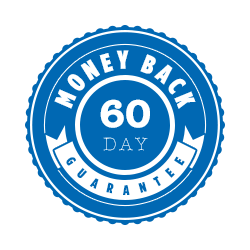 And that's exactly why I formulated this special liquid Energy Booster to perfectly compliment your purchase of Joint Complex 4000 and help multiply your results.
Now you can restore your vitamin D levels to the optimal youthful level so you can finally start living the pain free energized life without limits that you desire even faster.
And because you're a new customer of Joint Complex 4000…
I'm giving you the opportunity to secure it on this hidden web page much cheaper than It's normally sold for.
In fact… you're getting it at the absolute rock bottom lowest price possible when you upgrade your original order and stock up on 3 bottles today.
Yep, ONLY 11 Cents Per Drop!
Of course, when you upgrade you're still backed by my unconditional 60 day money back guarantee. So you DON'T have to decide right now.
Plus, you get FREE SHIPPING!
To get this special 3 bottle stock and save deal, simply click the UPGRADE MY ORDER button below and I'll add 3 bottles of The Joint Complex 4000 Liquid Energy Booster to your original order for only $25 each!