by Rick Kaselj
Kinesiologist, Pain & Injury Specialist
YES! You can live pain-free everyday.
Request Your FREE Copy Of "The Pain Hacker" DVD and Discover How to End Your Chronic Pain with an Extensive List of 90-Second Pain Fixes so You Can Go Back to Living A More Happy, More Active and Pain Free Life
I am Rick Kaselj and they call me "The Pain Hacker".
The information and exercises you'll find at this exciting program is not copied from someone else's work or something that I just overheard at the health and fitness centers.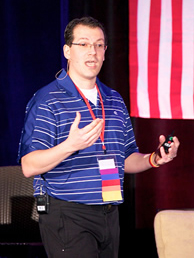 I am a Registered Kinesiologist and Personal Trainer who researches the ins and outs of the problem. My system is the result of my Masters of Science degree focusing on corrective exercise and therapeutic exercise, years of firsthand experience, constant searching for the best pain hacks and teaching pain techniques to thousands of other fitness & health professionals plus thousands of personal training sessions with pain sufferers, and the careful analysis of hundreds of medical research papers.
I did thorough studies and kept scrupulous records from hundreds of my clients to determine which things actually worked in real life. I worked years of answering questions and questioning answers. I had been collecting data, did assessments to test and retest methods, and came up with the best and most effective ones.
I have seen fitness myths and fads come and go, but my methods remain valuable over time.
I'd like to send you a free copy of my newest DVD, "The 90-Second Pain Solution".
This system will not only help you naturally manage your chronic pain but will also enable you to...
Achieve a maximum level of body performance
Find a gateway to a better sleep cycle and enhanced quality of life
Manage and prevent additional sources of pain in the future
Increase sense of stress relief and improve mood
Obtain a toolbox of effective strategies and techniques for pain relief
Since 1994, I've been helping people overcome chronic back and joint pain which pretty much means I help people regain their pain free movement so they can live a happy and active life.
In this free DVD, I go through the most common types of chronic pain that people encounter, such as sharp and shooting back pain, crippling knee aches and severe shoulder and elbow pain. I give you a quick and simple "90 Second Pain Solution" that you can do anytime and anywhere to overcome the aches and pains that have been keeping you from enjoying life.
Here are just a few of the pain fixes that you'll find in "The Pain Hacker":
In fact my unconventional "Pain Fixes" have been featured and talked about in Men's Health magazine, on Livestrong.com, in Men's Journal and in dozens of other magazines, newspapers and online medical resource sites.

Plus, my pain hacks are used by thousands of health & fitness professionals worldwide who want their clients to stay happy, healthy, and pain free.
Get the DVD for FREE! Just Pay LOW Shipping Fee!
But wait, there is MORE...
You will also get these BONUSES!
Bonus #1 – 14-Day Free Access to Lifelong Wellness Academy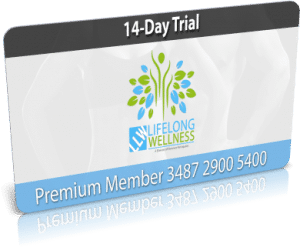 When you order now, you'll also get 14 days of FREE ACCESS to the exclusive Lifelong Wellness Academy.
The Lifelong Wellness Academy includes a lot of personal interaction, coaching and direct access to me and my team, and because of this, I limit the number of people we let in to make sure every one of our members gets the attention they deserve, so they can get the results they want.
What's in the Lifelong Wellness Academy?
JUST ONE of the amazing features of the Lifelong Wellness Academy is you get to ask your questions, about your specific situation, to me and my team of health and fitness experts, DIRECTLY.
What are the other features? Too many to list here! You'll have access to the workout blueprints, my proprietary exercise library, tons of handouts and extra manuals, membership in my VIP coaching group, video interviews with me and my team of experts, and lots more!
You get all of these for FREE, for 14 days!
After the 14-day trial period, you'll continue to have access to the Lifelong Wellness Academy, with new modules, content, interviews, workouts, and more, available to you every month, all for a small monthly investment of just $47.31. To avoid credit card charges, you can cancel your access before the end of your 14-day free trial period by sending us an email at support@LifelongWellness.org. You can also reach our support team by calling 1-888-291-2430 (toll free in the USA and Canada), or sending an SMS to 1-888-229-4992, and we will process your request, no questions asked.
You can also check LifelongWellness.org/help for more information about Lifelong Wellness Academy.
Bonus #2 - Top 10 Morning Movements To Loosen Up Your Joints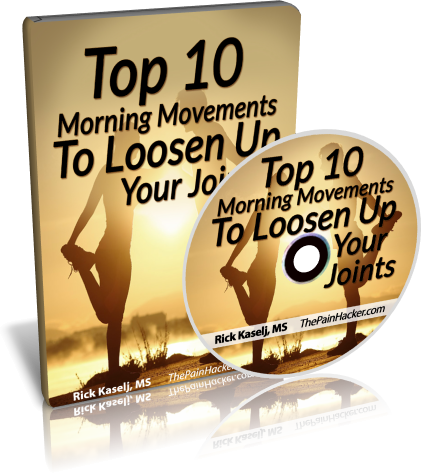 You will also get this quick and easy reference guide. If you don't have time to watch a video in the morning before heading to office but you want to go to work feeling great, you have this guide that you can simply print out and refer to anytime. It will show you in one page the simple step-by-step pictorial format of exactly what to do to execute the 3 best movements for your neck, shoulder and back.
A quick flip through of the guide is all you need to help you perform a couple of exercises that are not risky, not painful, and safe to loosen up specific joints. I will show you precisely how to carry out the exercises to relieve your pain when you get up, go to bed or whenever you need it. This is the perfect supplement that offers fast benefit!
Take a look at these amazing words about my pain hacks...
You saved my career!


Thank you Rick, you saved my career! Marco Mura


Professional Forester, Sardegna, Italy
My trainers and clients to turn to Rick...


My trainers and clients to turn to Rick when if they want their problems to get fixed and rehabilitated. Greg Beitling


Lit Fitness, Blue Springs Boot Camp
Rick made it easy...


Rick made what could have been a complex concept easy to understand. Tara Stevens


Personal Trainer, Coquitlam, BC, Canada
I used the 90 second pain relief alone and it helped relieve the pain right away...


I used the 90 second pain relief alone and it helped relieve the pain right away and after playing sports I feel better and the pain is not as intense. I thought I would just have to retire due to the foot pain, but I now see there is hope with your program it has helped me a lot. Audal Acosta

If you're suffering from back or joint pain and you just can't seem to find a cure, then the information in this free DVD is going to help you. I have a limited number of DVDs available and I'd like to send you one FOR FREE. I am merely asking you to cover the $7.95 for shipping and handling and we will get your DVD in the mail ready for you.
Because of the limited supply, please request only one DVD.
If your goal is to overcome the aches and pains that are slowing you down and live a happy, healthy, and pain free life, then request your free copy of The Pain Hacker DVD TODAY!
Remember... regardless of your current health condition, gender and age, this system WILL work for you!  
This offer is only LIMITED. Which means that you have to TAKE ACTION RIGHT NOW!
DON'T MISS THIS AWESOME OPPORTUNITY!
You will also get unlimited access to the Lifelong Wellness Academy program for FREE in 14 days. You'll gain instant access to the blueprint, exercise library, handouts, secret group community and so much more! Your member login details will be sent to your email immediately after purchase. If you have any problems logging in or accessing your materials, email us at support@LifelongWellness.org. After your free 14 day trial, your subscription will automatically renew for just $47.31/month until you decide to cancel. You can cancel anytime, no questions asked.
The Pain Hacker
P.S. - Change can only happen with action. Every second you wait, the odds of you doing nothing, doubles. It is important to take action now...
P.P.S. - You have nothing to lose and everything to gain.
P.P.P.S. - The DVD is yours FREE. All you need to do is help with the $7.95 shipping and handling fee. So, what's holding you back? Grab your own copy of the The 90-Second Pain Solution DVD TODAY!