Grab your FREE DVD and discover how to rise and shine… pain free!
Mornings Don't Have To Suck.  World Renowned Injury Specialist Shows You How To Quickly Loosen Up Stiff Joints…. So You Wake Up Feeling Great!
I think you'll agree that waking up in excruciating pain is a lousy way to start each new day.
But if you do, you're in good company.
Millions of people experience such debilitating morning stiffness, aches and pains they find it a challenge to even get out of bed!
And that's NOT the way Mother Nature intended it.
Mornings are a time when you're meant to wake up feeling fully refreshed, energized, and ready to take on the world pain-free.
Quick question….
How does your body feel each morning?
Can you identify with any of these common morning symptoms…..
You suffer from intense joint stiffness, and widespread aches and pains the moment you open your eyes.
Your morning pain is so debilitating, it's often a struggle to put one foot on the floor.
You often wake up in such physical distress that it's difficult to get going and prepare for the day.
You begin each day feeling depressed over your ongoing symptoms.
Your alarm clock goes off and you dread having to push past your chronic pain to get up and get moving.
Morning joint stiffness can be so intense, it often prevents people from living the full, active and joyful life they deserve.
Imagine Waking Up Feeling Renewed, Refreshed And Excited To Face The Challenges Of Each New Day…. Instead of Struggling With Crippling Aches And Pains.
Sadly, I meet many individuals who have wasted their hard-earned money on pain-relieving scams, costly gym memberships, physical therapy, and expensive fitness trainers that failed to deliver on any of their promises.
So, they mistakenly believe they have no choice but to "learn to live with" their unrelenting joint stiffness, and other pains.
Some are so desperate for relief they resort to taking dangerous prescription pain medications, which can come with a very high cost.
Keep in mind that powerful drugs fail to treat the underlying root cause causes of morning pain.  At best, they temporarily relieve symptoms, and often not very effectively.
They also come with the risk of harmful side effects and addictions.
So, what's the solution to safely and permanently end your morning misery? Is there one?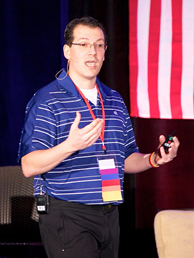 My name is Rick Kaselj, also known worldwide as the "pain hacker." I'm a leading fitness trainer, acclaimed Injury Prevention Specialist, international speaker, and certified Kinesiologist with a Masters of Science Degree.
Since 1994, I've shown thousands of people how to overcome debilitating physical pain through my revolutionary fitness and exercise programs, enabling them to lead the active, pain-free and happy lives they deserve.
You've probably read about my numerous pain relieving systems, which have been featured in leading magazines and websites, including Yahoo! News, Men's Health magazine, Livestrong.com, Canada.com, Iron Man, Men's Journal, the San Francisco Chronicle, and many more.
I'm the go-to fitness guru when other trainers want to learn about the most recent breakthroughs in fitness, strengthening and training. To date, I've given over 352 presentations to more than 8,152 health professionals in the United States and Canada.
I'm here with some exciting news for all you morning pain sufferers:
I've Created The Easiest And Most Effective Top 10 Morning Exercises That Quickly Loosen Up Stiff Joints So You Can "Rise And Shine"…. Pain-Free!
I personally developed the revolutionary "Top Ten Morning Movements to Loosen Up Your Joints" after spending thousands of hours researching client files and meticulously analyzing the latest medical studies and findings in exercise science.
If you follow self-proclaimed fitness "experts" on YouTube and other online venues who are spreading misinformation, they'll lead you to believe all that's needed to stop morning pain are simple static stretches and other ineffective movements.
I discovered through my extensive research and hands-on testing on thousands of clients the specific movements necessary to relieve even the most severe morning joint stiffness, and other aches and pains.
And I want you to know something else…..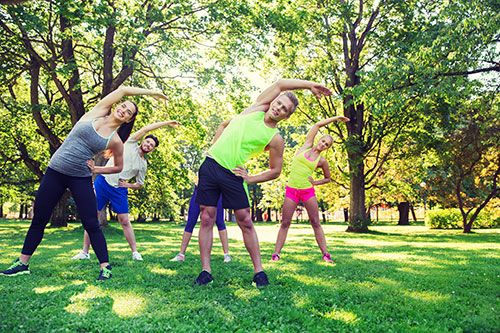 These are the very same "top secret" morning movements that clients pay me hundreds of dollars per hour to learn during private sessions.
I've also been told by publishing "insiders" that if I put these incredible morning movements into a book, it would become an instant best-seller and earn me potentially millions of dollars.
But here's the thing……
I'm honestly not in the fitness and injury prevention business to pad my bank account.
Helping millions of people overcome debilitating pain is much more fulfilling to me than monetary rewards.
The Best Part? You Can Perform These Gentle Morning Movements No Matter The State Of Your Health, How "Old" You Are, Or Even If You're A "Couch Potato" Who Never Exercised Before In Your Life. In Fact, You Don't Even Need To Leave Your Bed To Do Them!
You see, I don't want anybody to be shut out from learning these simple movements.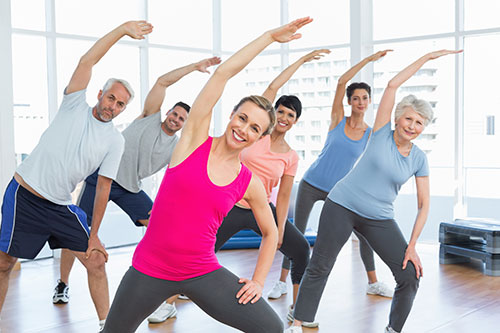 I believe pain-free mornings should be readily available to everyone, not just to those who can afford my private sessions.
I don't want financial concerns or anything else to prevent you from obtaining the "Top 10 Morning Movements To Loosen Up Your Joints."
That's why for a limited-time only, I've decided to make you an incredible offer….
I'd like to send you my new DVD, the "Top 10 Morning Movements to Loosen Up Your Joints" for absolutely FREE, with no strings attached.
The total cost to you for permanent relief from morning joint stiffness, and other incapacitating aches and pains? $0!
Yes, the best things in life really are FREE!
Why am I giving away my powerful morning movements that are literally worth thousands and thousands of dollars?  Is there a catch?
Absolutely not!
I'm on a mission to help every single person who suffers from unbearable morning pains to finally obtain relief through these safe and gentle movements.
By offering you this FREE DVD, you have absolutely no excuse not to begin loosening-up first thing tomorrow morning.
All I'm asking is a small shipping and handling charge, that's it.
And This Bears Repeating… These Simple, Yet Powerful, "Top 10 Morning Movements To Loosen Up Your Joints" Provide Fast Results For Anyone At Any Age Or Fitness Level!
It truly doesn't matter how old or young you are. The "Top 10 Morning Movements to Loosen Up Your Joints" are highly effective if you're 25, 35 or even if you're 75 years old!
In this FREE DVD, you'll receive a complete toolbox of 10 highly effective movements that will loosen up your tight joints and entire body.  You'll quickly gain….
Improved flexibility
Greater range of motion
Higher level of body performance
Reduced inflammation
More limber joints
Fewer aches and pains
Less muscular pain and soreness
Increased mobility
Enhanced quality of life
The return of your joyful, active and pain-free life!
I don't want you to wake up feeling lousy even one more day!
I've made it possible for you to begin your exciting new life of pain-free mornings starting tomorrow. 
If you order RIGHT NOW…. You won't have to wait days and days for the DVD to arrive at your door.
You'll receive instant full access to the digital version so you can start loosening-up your entire body immediately. 
Click the order button below to get your FREE copy of "The Top 10 Morning Movements" NOW:
All you pay is a small shipping and handling charge, that's it!
Imagine.... you'll open your eyes each morning and knowing the exact movements to perform to instantly loosen up painful stiff joints, tight muscles and aches throughout your entire body.
Imagine.... you'll no longer suffer from a nagging stiff neck, aching back, and other crippling body aches and pains every morning.
Imagine... you'll wake up feeling fully refreshed and energized, and eager to face each new day pain-free and with full mobility.
In This FREE DVD, You'll Learn Easy-To-Follow Movements That Quickly Relieve Nagging Stiffness, Aches And Pains From The Moment You Open Your Eyes.
These amazing morning movements will help alleviate the most common causes of your morning pain such as:
Osteoarthritis
Rheumatoid arthritis
Awkward sleeping postures
Postural strain
Aging
Minor injuries
Extreme workouts
Mattress and pillow changes
Hours spent sitting or driving
Nighttime tissue stagnancy
Being overweight
Poor diet
Living or working in a damp environment
Fibromyalgia
And many more
You'll receive clear, step-by-step instructions for each movement, which you can easily perform while sitting, standing, or even while you're still in bed!
The Best Part? These Remarkable Movements Can Be Used To Loosen Up Anytime During The Day!
Honestly?  These exercises are too useful to only be performed in the morning!
They work beautifully to relax tight joints  and stiff muscles after extended periods of sitting, driving, or whenever you need to quickly loosen up your entire body morning, noon and night.
No time to watch a video in the morning? No problem!
You'll also receive this beautifully designed reference guide that you can refer to while practicing your Top 10 Morning Movements.
To entice you into ordering TODAY, I've decided to "sweeten the pot" by including two incredible FREE bonuses….
Bonus #1: 14-Day FREE Access to my top-rated Lifelong Wellness Academy Program
($23 value)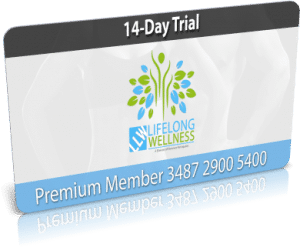 If you order TODAY, you'll receive full access to my exclusive Lifelong Wellness Academy membership site. After the 14-day trial period, the membership fee is only $47.31/month. You can easily cancel at any time, no questions asked.
As an exclusive member of my top-rated Lifelong Wellness Academy program, you'll receive immediate full access to….
My fitness blueprint, exercise library, handouts, VIP Coaching Group, and much more to ensure you receive 24/7 support on your life-changing journey to optimum health and fitness.
Learn how to achieve stronger joints, toned muscles and greater calorie burn without starvation diets, dangerous weight loss drugs or extreme exercising.
Learn simple, yet powerful, exercises that will transform your health and life.
Get into the best shape and health of your life without the risk of injury.
For more information about Lifelong Wellness Academy, visit our FAQ page at LifelongWellness.org/help.
Bonus #2: The 7 Best Daily Habits for a Strong Back - Physical DVD
($29 value)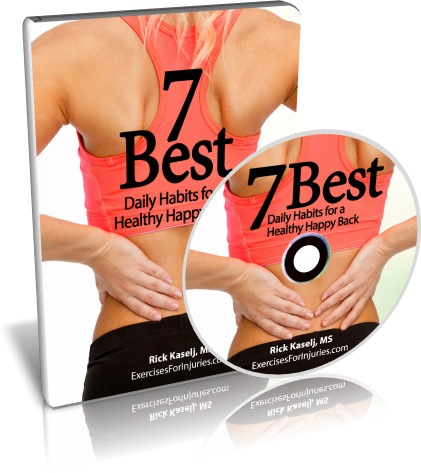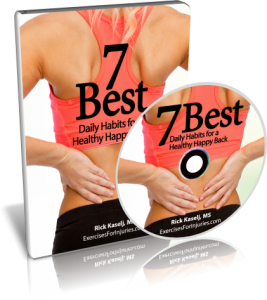 Does your back constantly feel stiff, achy and slow you down? If you're suffering from back pain or would like to ensure your back remains strong, healthy and pain-free, this incredible DVD is an absolute must-have.
Need more convincing?  Read a few glowing testimonials from those who are now enjoying pain-free mornings, thanks to "The Top 10 Morning Movements":
Your exercises have changed my life. I have been in constant pain for 15 years.

Shelley Watson,

Carmel, CA
I just wanted to say thank you for providing what I needed to resolve my hip problem! After following your exercises, I went through work all day with no pain and no pain medication. Yeah!! Thanks so much for a simple answer to a problem I have been dealing with for months.

Tracy Walker,

North Carolina
Before I used the information, I couldn't walk normally for at least the first 15 minutes each morning. After using the program, I only have a little pain, but it eventually all got better with continued attention.

Cher Anderson,

Athens, TN
Thank you Rick, you saved my career!

Marco Mura,

Professional Forester, Sardegna, Italy
I used the 90 second pain relief alone and it helped relieve the pain right away and after playing sports I feel better and the pain is not as intense. I thought I would just have to retire due to the foot pain, but I now see there is hope with your program it has helped me a lot.

Audal Acosta
So, if you're sick and tired of waking up feeling downright lousy…. you owe it to yourself to order this FREE DVD and finally end your morning torment once and for all.
Obviously, with such an incredible FREE offer, copies of the  "Top 10 Morning Movements to Loosen Up Your Joints" are literally flying off the shelves.  I only have a limited supply of FREE DVDs, and once they're gone, that's it. I won't be able to offer this sweet deal again.
I don't mean to be a nag, but….
I don't want you to miss out on this rare opportunity to fully transform your health and life for the better! 
That's why I urge you to take advantage of this amazing offer TODAY.
You'll receive instant digital access to "The Top 10 Morning Movements to Loosen Up Your Joints" and the incredible pain-relieving goodies that will accelerate your healing at NO additional cost!
All that I ask that you cover the small $5.95 shipping and handling fee, and the full program will be on its way to you.
This bears repeating…. if you order today, you'll gain a special 14-day FREE access to my exclusive Lifelong Wellness Academy membership site ($23 value). After the 14-day trial period, membership is only $47.31 per month with incredible benefits. You're free to cancel at anytime by sending us an email at support@ExercisesForInjuries.com. You can also reach our support team by calling 1-888-291-2430 (toll free in the USA and Canada), or sending an SMS to 1-888-229-4992, and we will process your request, no questions asked.
Click below to claim your FREE copy:
To your pain-free mornings,
Rick Kaselj, MS
"The Pain Hacker"
P.S. Remember…. this is a limited-time offer, so it's vital you order TODAY before all these FREE copies are gone. I don't want you to miss out. You can click here to order RIGHT NOW.