WAIT...Your Order Is Not Complete!
Do Not Hit The Back Button As It Can Cause Multiple Charges On Your Card
Is 6 More Bottles Of Joint Complex 4000 Too Much?
Claim The Same Ridiculous $29/bottle Discount For THREE Additional Bottles Instead of 6…
You DON'T have to decide right now. Experience Joint Complex 4000 for 60 full days, on me and see the results you desire, or you pay nothing! Simply return the bottles – even if they're empty – and I'll give you a complete refund. You have nothing to lose except your joint pain.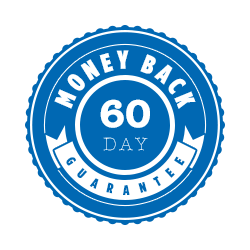 FAIR WARNING:  This is your FINAL chance to stock up and save at the lowest possible price Joint Complex 4000 will EVER be available at again…
I understand that our 6-bottle "Stock Up & Save" option may not be for every joint pain sufferer,
You see, I truly want you to at least have the chance to Finally Feel The Pain Free Joints You Know You Truly Deserve To Experience Month After Month…
That's why today I want to give you the opportunity to secure 3 more bottles of Joint Complex 4000 (Instead of 6) at the same absolute all-time lowest rock bottom price of just $29 per bottle.
This way when we run out of stock again you won't have To Feel The Pain And Devastation Of Seeing Your Frustrating Joint Pain Come Back for at least an additional 3 months.
Which should last you until our warehouse has joint complex 4000 in stock again.
Of course you'll also completely avoid paying the full price later by taking advantage of this final opportunity to Stock Up on an additional 3 bottles at the lowest possible price Joint Complex 4000 will EVER be available at….
Plus I'll pay for the added shipping cost. This amazing offer won't ever be made again, and as always, you're backed by a rock-solid, 100% money-back-guarantee.
Just click the "Yes! Upgrade My Order Now!" button below to stock up on 3 additional bottles of Joint Complex 4000 at this one time rock bottom discounted special price while you still can.