WAIT...Your Order Is Not Complete!
Do Not Hit The Back Button As It Can Cause Multiple Charges On Your Card
Last Chance To Stock Up On Joint Complex 4000 And Save BIG!
Get An Additional 6 Bottles Added To Your Order At A Ridiculous 72% OFF (Only $29 Per Bottle)
ATTENTION: Due to popular demand, we cannot guarantee supply past November 28, 2023
You DON'T have to decide right now. Experience Joint Complex 4000 for 60 full days, on me and see the results you desire, or you pay nothing! Simply return the bottles – even if they're empty – and I'll give you a complete refund. You have nothing to lose except your joint pain.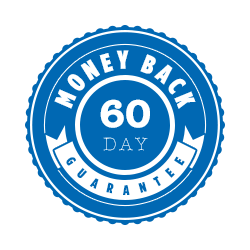 Congratulations on making the smart decision and claiming Joint Complex 4000 while it's still in stock.
Your lower back, knees, neck, shoulders, fingers, arthritis, and more, will all thank you.
I guarantee it.
If you were one of the many joint pain sufferers who was on the 3 month waiting list because we ran out of stock, I just want to apologize again.
Once you're finally experiencing the freedom of pain free joints, it's frustrating to have to resort back to your achey, painful past.
That's why today I want to give you the opportunity to secure 6 more bottles of Joint Complex 4000 at the absolute all-time lowest rock bottom price of just $29 per bottle.
That's a ridiculous 72% OFF.
Yep, ONLY $29 Per Bottle! That's Less Than 49 Cents Per Pill For A Total Savings Of $403!
Plus I'll pay for the added shipping cost. This amazing offer won't ever be made again, and as always, you're backed by a rock-solid, 100% money-back-guarantee.
Just click the "Yes! Upgrade My Order Now!" button below to stock up on 6 additional bottles of Joint Complex 4000 at this one time rock bottom discounted special price while it's still available.